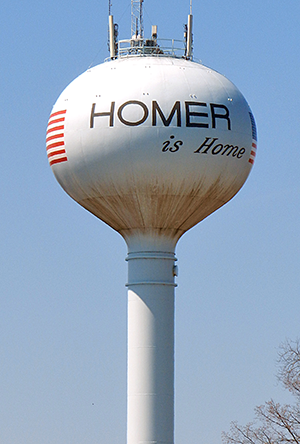 The Homer Water Tower
Photo courtesy of Robert W. Guth
Welcome
The Homer Historical Society was organized as a bicentennial project in 1974 to preserve and protect Homer history, to educate people about the significance of local history and to establish a museum.
Our Mission
The mission of the Homer Historical Society is simply stated as
Preserving the History of Homer
Meetings
Meetings are held the last Wednesday of the month from January through October. In warm weather they are held at the Blair Farm.
Visit the Homer Index website for up to date information on meeting dates, times, and locations.